The simplest design is always the best design. Rhum Barbancourt first fell on my hands in my first few days in Haiti. How me and the team wished it was a nice glass of rhum sour instead of a piece of paper telling you to make print ads and billboards.
We turned into coffee-powered zombies for days trying to cough up some fancy-schwancy designs for one of the biggest brands in Haiti, but to no avail. Then one day, just before the caffeine high permanently turns into clinical depression, it came… the beginnings of Portrait Famille. First as an accidental layout that later became a design that Barbancourt approved with much hoorah. In fact, they loved it so much that this year's new Barbancourt design was just a modification of the original Portrait Famille. Hmmm, if memory serves well, last year's design was also the 1st Portrait Famille. Dang! They love that design.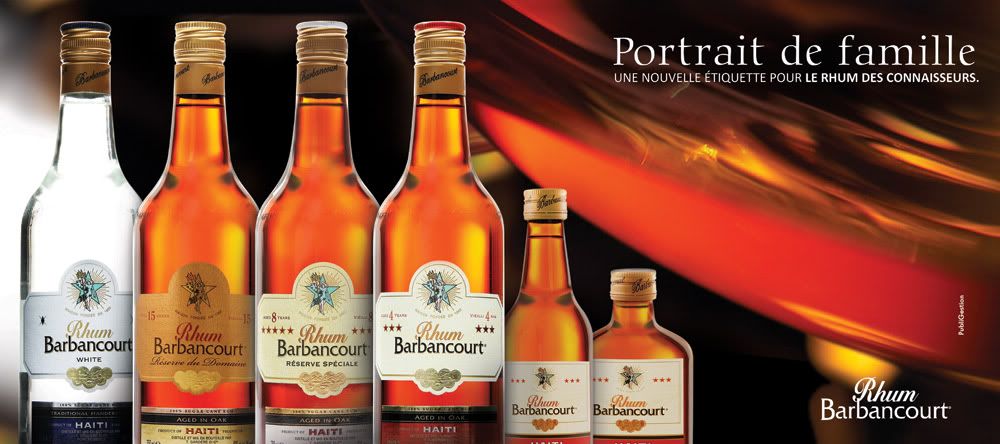 The first version of Rhum Barbancourt's Portrait Famille billboard. Look at the upper right-hand corner of the 2011 Billboard, there are still remnants of the first design (with reduced opacity).
Looking back though, if you put the fancy-schwancy design attempts side by side with Portrait Famille, it would look like you're putting wicked stepmothers + big bad wolf vs Disney princess. So moral lesson, keep it simple. Always works, promise.
Copyright © Whitespacelover a.k.a. poNg Lizardo 2011 All Rights Reserved, unless stated otherwise. You may copy and/or use the content of this blog only if you acknowledge this blog and other parties (if there is any) as the source of the material.