It's true that in Haiti activities range from, uhh, ten-thousand types of drinking and eating and party activities (a.k.a. socializing). So, who ever told you that there's nothing to do in Haiti is sorely mistaken! Best of all an international DJ is coming on the 8th to little town Haiti to make the party hot! So if you want to be in one of the coolest event in town and be the man with the VIP table at Taras, like Prestige in Facebook and join the contest! And remember, the VIP table comes with booze (I imagine it to be free booze galore!).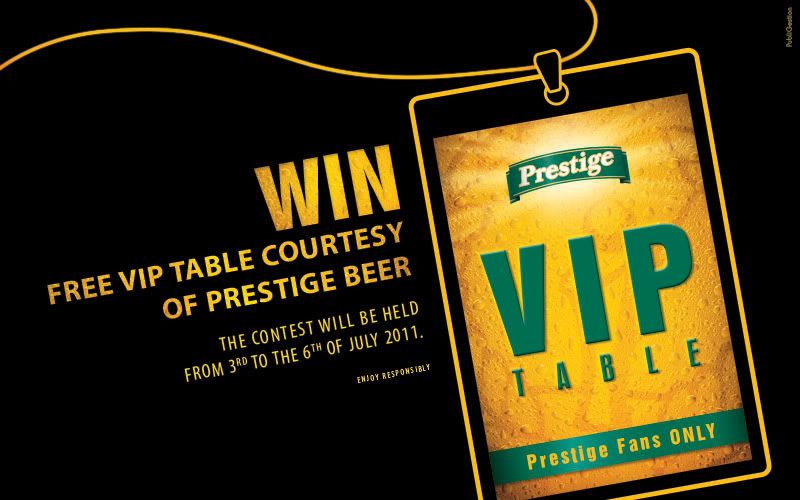 A Facebook & Google Ad campaign for Prestige Beer, designed by yours truly. Hehe! ;-)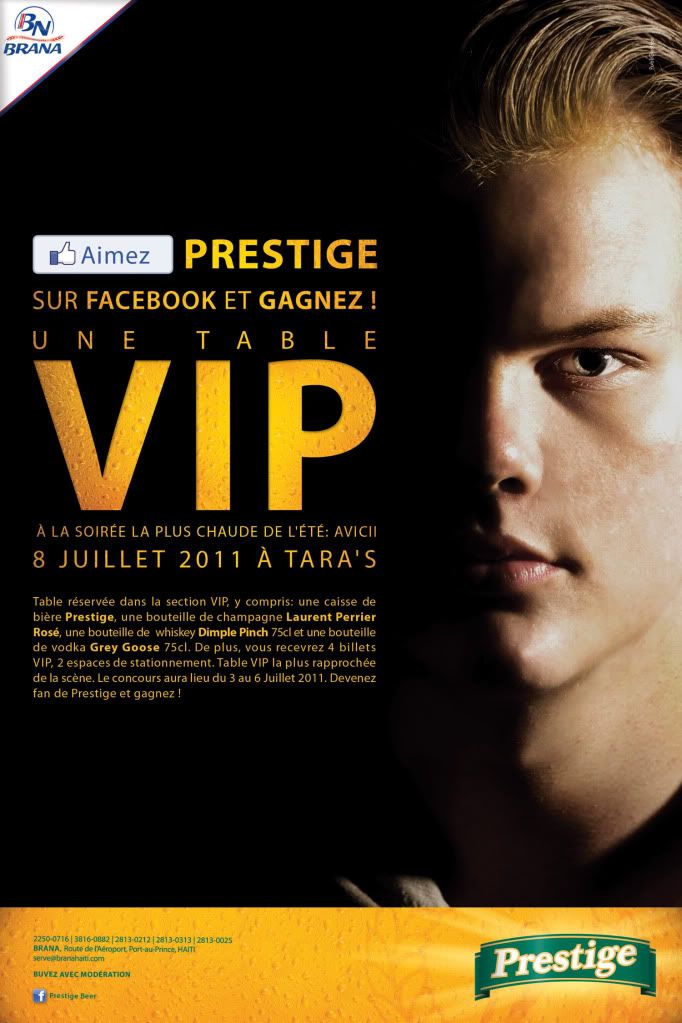 Full page print ad for Ticket Magazine in Haiti for Prestige Premium Lager Beer.
Copyright © Whitespacelover a.k.a. poNg Lizardo 2011 All Rights Reserved, unless stated otherwise. You may copy and/or use the content of this blog only if you acknowledge this blog and other parties (if there is any) as the source of the material.