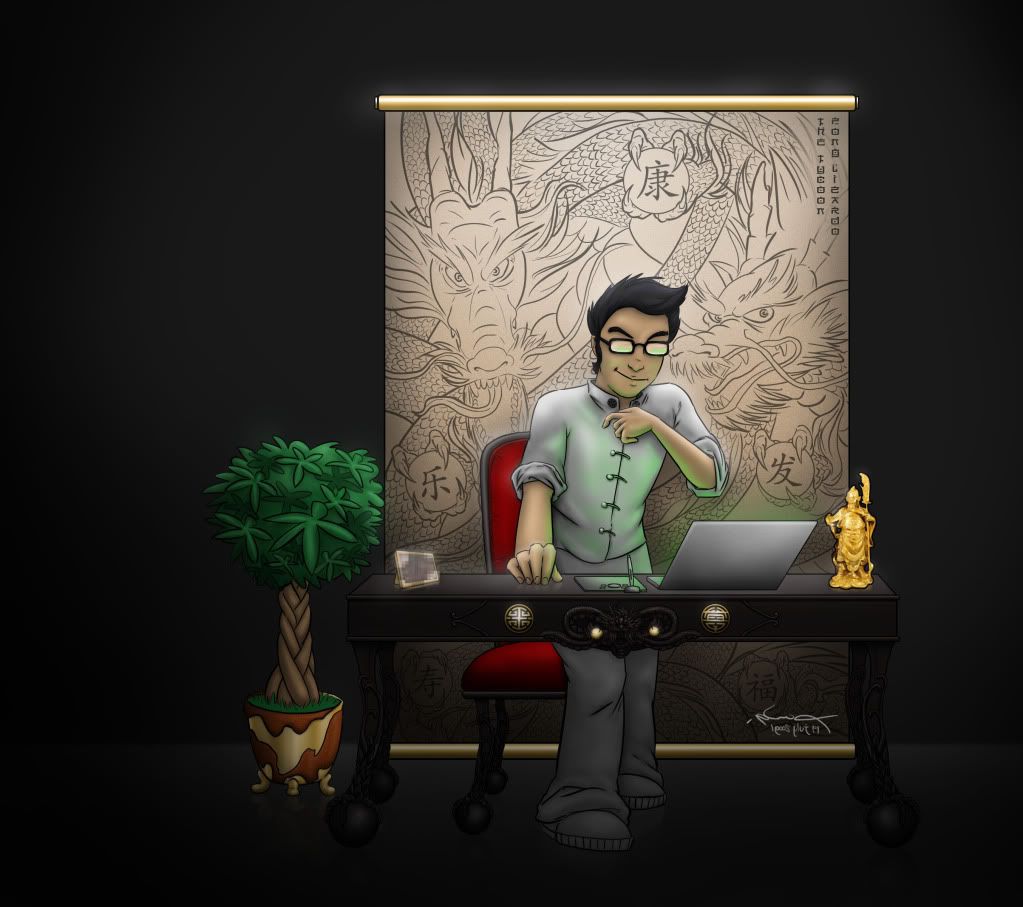 The Tycoon. Digital illustration in Photoshop. It's amazing how dreams in your head could turn into an illustration.
Modern tycoon-inspired illustration... actually more like Austin Power's archnemesis Doctor Evil world domination kind of inspiration. A bit Chinese in theme, especially with the three dragons, Kuan Kung and the money tree on the side. Oh, the furniture is also Chinese, based on the emperor's dark hardwood chair and table.
Notice how whitespace is not always white.
Copyright © Whitespacelover a.k.a. poNg li 2011 All Rights Reserved, unless stated otherwise. You may copy and/or use the content of this blog only if you acknowledge this blog and other party as the source of the material.