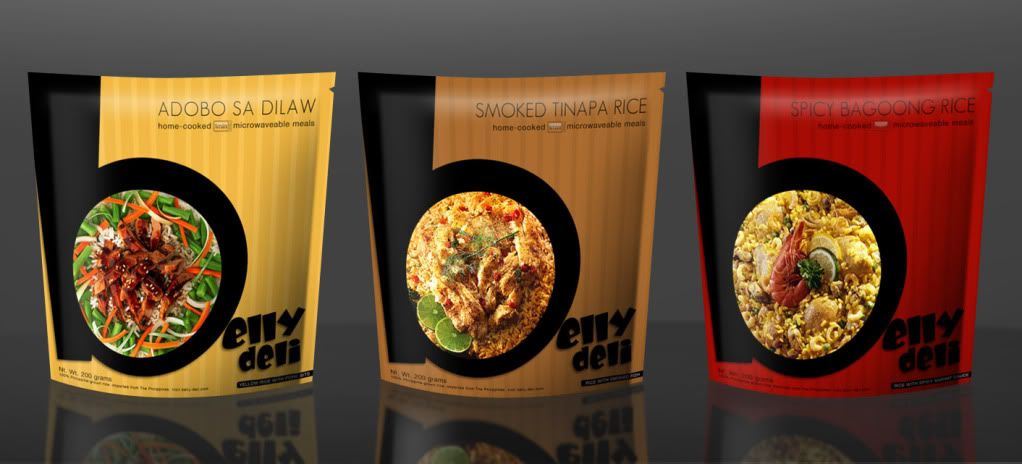 Belly Deli rice meal is project with Creative Juice /Manila 5 years ago, but I never saw its completion.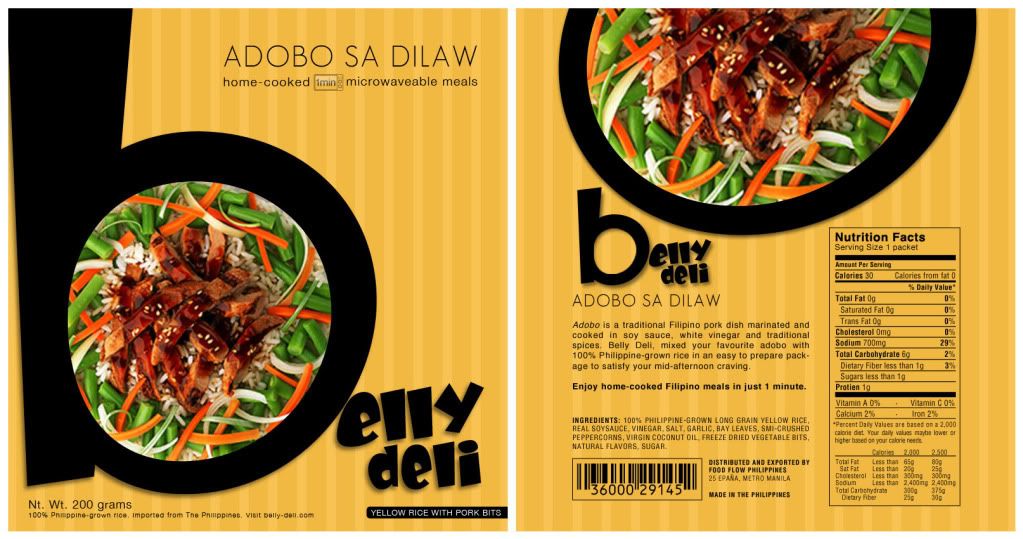 Adobo is a traditional Filipino dish of pork marinated and cooked with vinegar, soy sauce, bay leaves and pepper corns.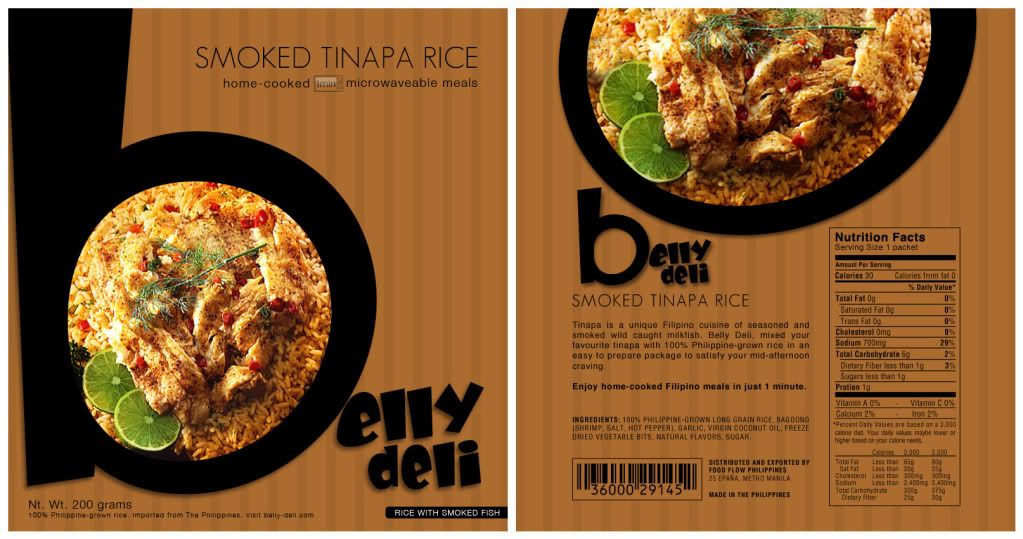 Tinapa is smoked milk fish typically sold by street vendors in the Philippines.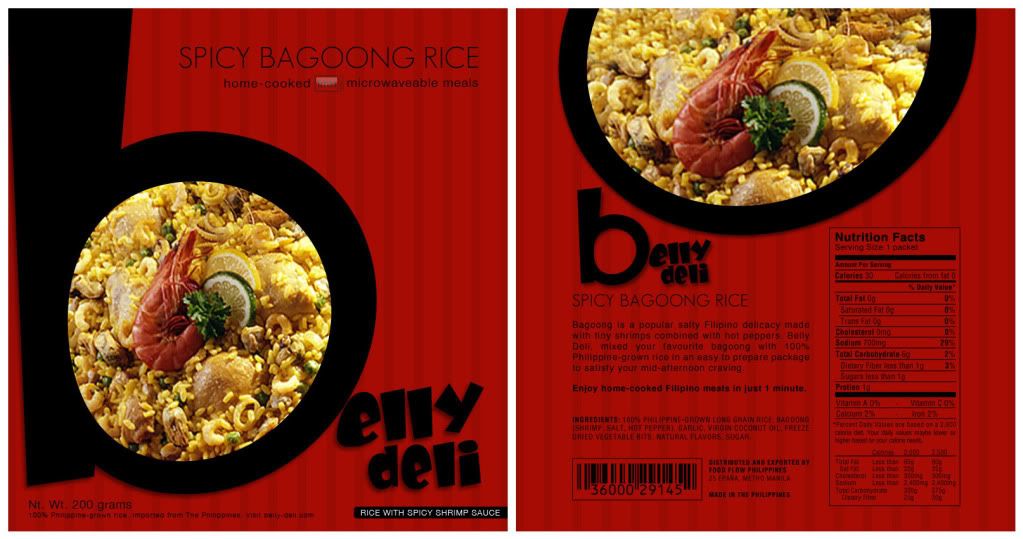 Bagoong is a Filipino shrimp paste, sometimes made with crushed chili. Can be found in a salty-sweet or salty-hot variant.
Here are 5 reasons why we love working on Belly Deli's packaging designs and why we would love to do more packaging designs in the future.
Packaging design incorporates all design and marketing aspects—logo, look, feel, legal requirements, shelf visibility etc.

Packaging design is the root of upcoming materials, such as posters, brochures, flyers and TVCs. Like a logo, a packaging is present everywhere. Personally, I think it is the less corporate version of a logo.

You need to think in terms of 3D when you make a packaging. There is front, back (in other cases side and bottom.) the material it's made from, the thing that it will contain etc. It's a refreshing break from the 2D world.

When you've finally produced a packaging and see it come to life, it feels like you're seeing/holding the Holy Grail.

Hands down, it's fun to do packaging! You can play with it more.
Copyright © Whitespacelover a.k.a. poNg li 2011 All Rights Reserved, unless stated otherwise. You may copy and/or use the content of this blog only if you acknowledge this blog and other party as the source of the material. Belly Deli was a project with Creative Juice /Manila that never saw completion, and is displayed here for portfolio purposes.