One of the wonderful things you could do, is to exercise. It's uncommon to many creatives to actually hit the gym, eat right and sleep right. It is as if a designing job comes with certain habits that naturally lead to a less healthy living. That's why it's nice to work on the design and copywriting of a fitness centre. It somewhat awakens your gym mindset.
When you need to bring the best out of a brand/client, it also brings out the best in you.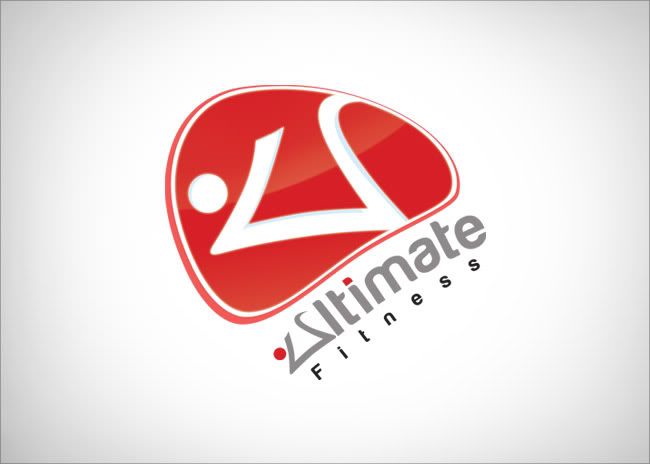 Ultimate Fitness logo, was actually conceived thanks to a colleague's belt shape. The U in the logo is actually her, demonstrating a yoga position in our office at PubliGestion. It's surprising where inspiration comes.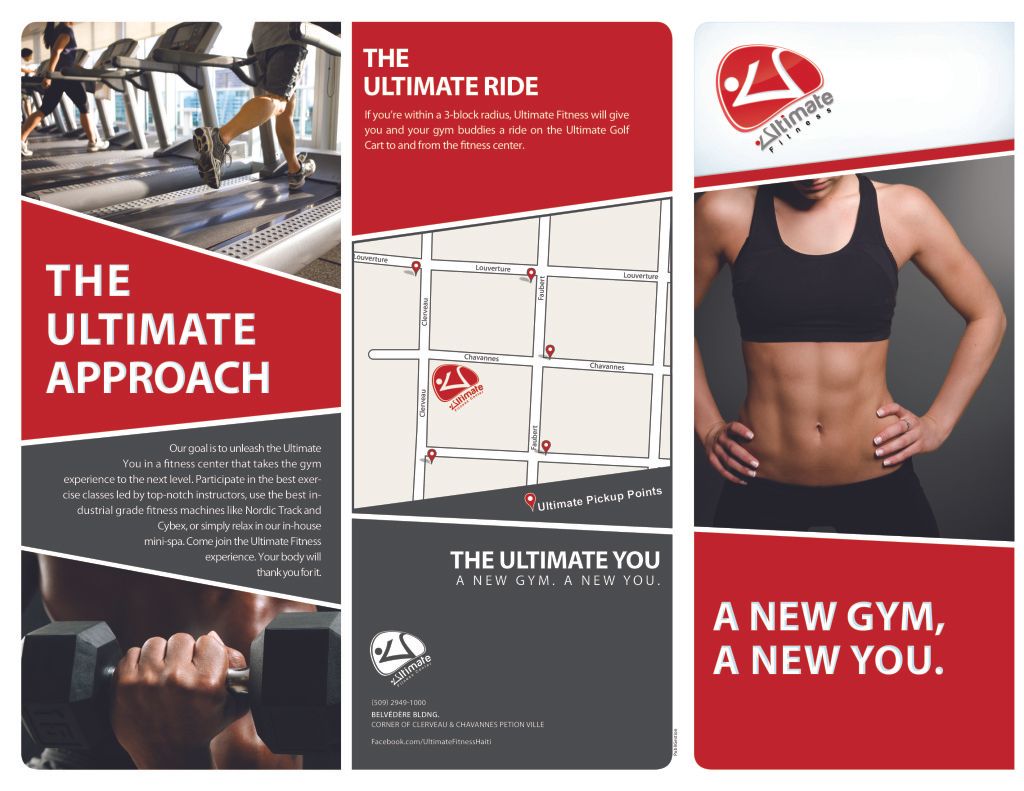 Ultimate brochure, SideA. Everything we do, we take it to the Ultimate.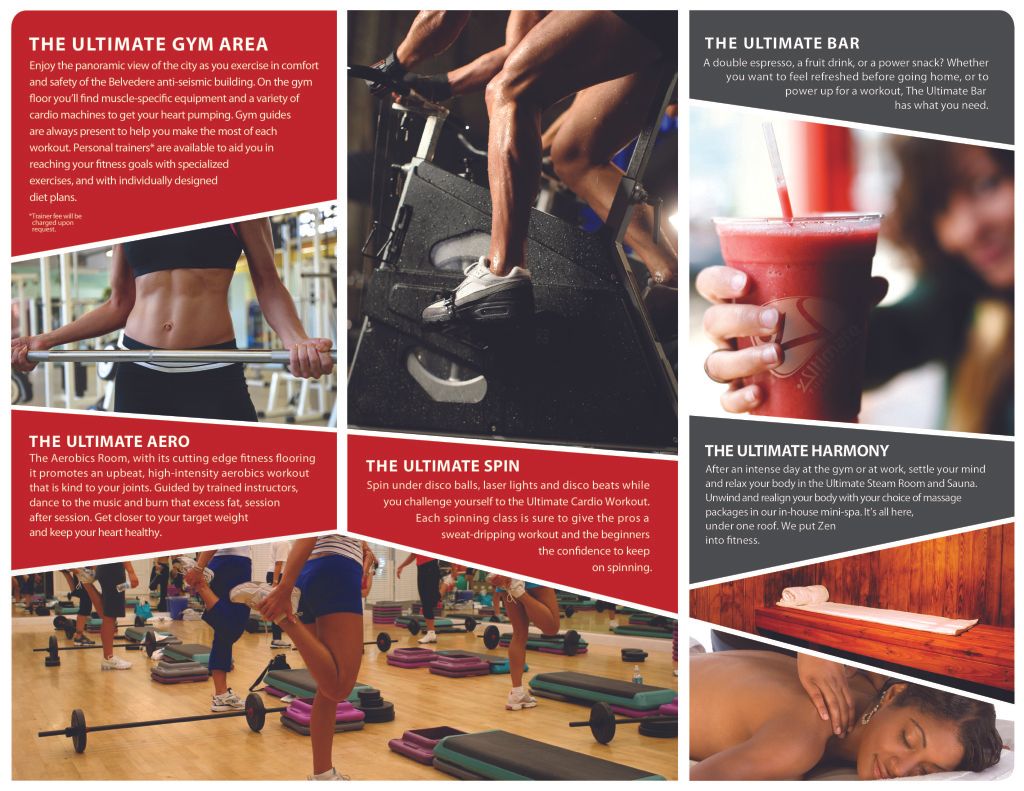 Ultimate brochure, Side B. Everything we do, we take it to the Ultimate.
Copyright © Whitespacelover a.k.a. poNg li 2011 All Rights Reserved, unless stated otherwise. You may copy and/or use the content of this blog only if you acknowledge this blog and other party as the source of the material.